TED ESTERSOHN
---
ROOT AND BRANCH
Wave Chair CD 777
---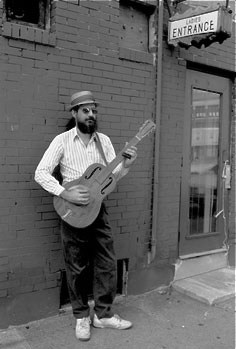 Song
time/MP3 size(kB)


S.U.V. Blues

Ted Estersohn ©2001,2003

1:07/1,046
A new blues for the 3 tons and a quart of milk set.
Temptation Rag

Henry Lodge, arr.Ted Estersohn ©2003

:47/738
A set arrangement of a lesser known, but truly brilliant piano rag.
Blue Monk

Thelonius Sphere Monk, arr. Ted Estersohn ©2003

1:00/939
The first choruses of an improvised blues in B flat
Theater of Pain

Ted Estersohn ©1973,2003

:32/500
A bottleneck blues on the wood-bodied National
Deep Elm Blues

Ted Estersohn ©2004

1:49/1,716
talking 'bout some dangerous women
Wee Midnight Hour
1:00/941
A classic from a great piano player.
Web Only Bonus
61 Highway(2:04/1,945) performed by Mississippi Fred McDowell and Ted Estersohn,recorded in concert at World Control Studios, 1971
Less and Less(1:33/1,500) from Michael Tearson's 2011 CD "Stuff That Works" with Ted Estersohn, mandolin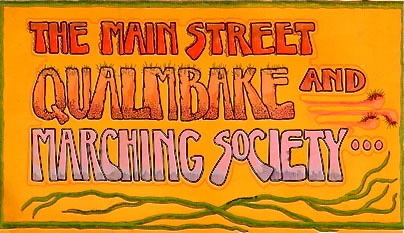 The Canon

Back to home page.
Ted Estersohn: Blues & Jazz Guitar
occasional e-mail news of new releases and performance dates; mail to web@wavechair.com